Bulle Rock is Maryland's #1 Public Golf Course
Bulle Rock has long been considered the mid-Atlantic best players course, and since it opened back in 1998, it has maintained its status as the number one public course in Maryland.
Apart from being recognized as one of the premier daily golf courses in the U.S., Bulle Rock has also played host to the LPGA Championship from 2005 through 2009.
Throughout this layout, golf course designer Pete Dye gives the golfer an excellent mix of long and short holes, elevated tees and greens, and course conditions that are always in tournament condition.
"I think he blended it in magnificently with the piece of ground that was given to him here at Bulle Rock. Pete made the comment; it was the best inland piece of property he'd ever worked with. What we ended up with here, is certainly a tribute to that.

Damon Klepczynski

Director of Operations
Bulle Rock offers five sets of tees. For the low handicap player the back Black Tees play to an impressive 7,375 yards and offer a course rating of 76.6 and a slope of 148. For the ladies, the Red Tees played to 5,429 yards.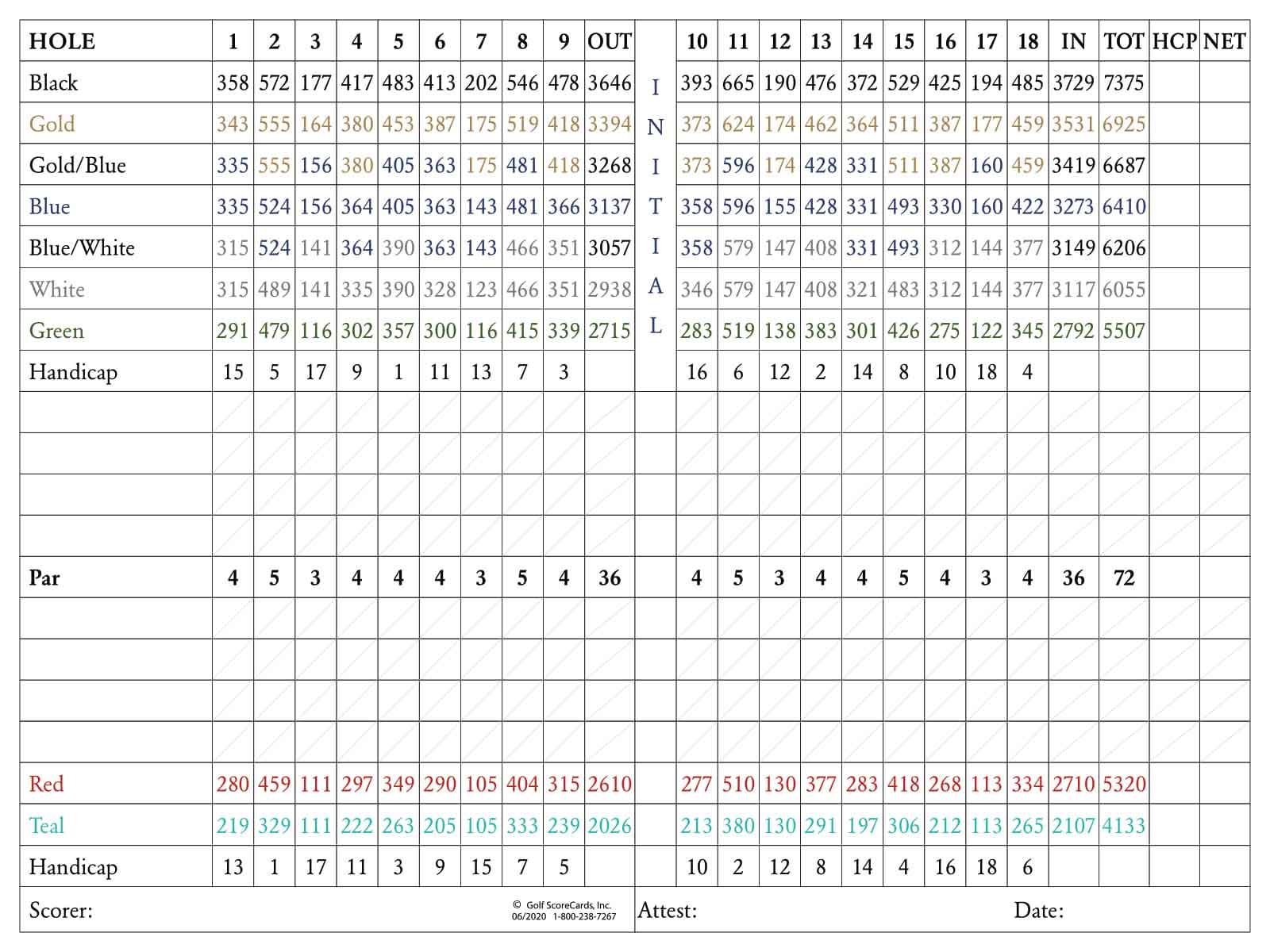 One of the more notable holes on the front side at Bulle Rock is #2, a great par 5.
"When you stand on the second tee, that's when it hits you in the face. And man, this is really going to be something special. "
It's an elevated par five and features a stream that dissects the fairway about 100 yards out from the green complex. The green itself is elevated, so you'll need to take that into consideration on your approach shot. Plus, it is protected by bunkers front right, and back left, and two other bunkers off to the right-hand side that you could end up in if you miss it.
Bulle Rock's Hole #5 is the number one handicapped hole on the layout and for a good reason. From the back tee, this par four stretches out to 483 yards, uphill and normally playing into the wind.
Now, the key to number five is obviously getting distance off the tee but just as important is finding the fairway with your drive, too. From there, you'll be hitting your second shot, again uphill to a fairly deep green that offers an ample amount of protection, both right and left. Putting on #5's green can be quite tricky, thanks to the contouring Pete Dye employed here.
The back nine here at Bulle Rock is just as strong as the front, including Hole #13, a very tough par 4.
"The 13th is probably visually one of my favorite holes on the golf course. There's a ravine that if you missed the fairway on the right side, will leave you scrambling. It's just a spectacular hole from tee to green."
And following hole #13 is another great par in Hole #14. Once you reach the fairway off the tee here at 14, you'll be looking down at a putting surface that offers up more than enough protection.
"As I said, visually every hole is different, every goes in a different direction here at Bulle Rock. No two holes look the same. I know the first time I walked the course, I thought, and this is really going to be something."
Click here for more video tours and reviews of public golf courses like Bulle Rock around North America and the Caribbean.