Tiburon Gold Course at Tiburon Naples
From your first drive to your last putt, you will find yourself at one with nature and a part of the world's ultimate golf experience.
Players also have the opportunity to perfect their game on-site with the Tiburón Golf Academy. Tiburón Golf Club is host of the LPGA CME Group Championship and PGA TOUR QBE Shootout.
"The Gold Course is slightly different from the Black Course. It's a little longer off the tee, and the bunkering on the Gold is slightly tougher too.

Cory Schaub, PGA

Head Golf Professional
Every bunker on the Tiburon Gold Course is a stacked sidewall bunker that lends itself to a very unique look, but also makes it very intimidating when you're trying to hit out of one.
If you plan on scoring out here on the Gold Course, you may want to take advantage of some of the shorter par fours like Hole #3. That plays to only 350 yards from the back tee.
Several of the par 5's on the Tiburon Gold Course also offer opportunities but you'll need t find the short grass off the tee if you want to take on any of the par 5's in two.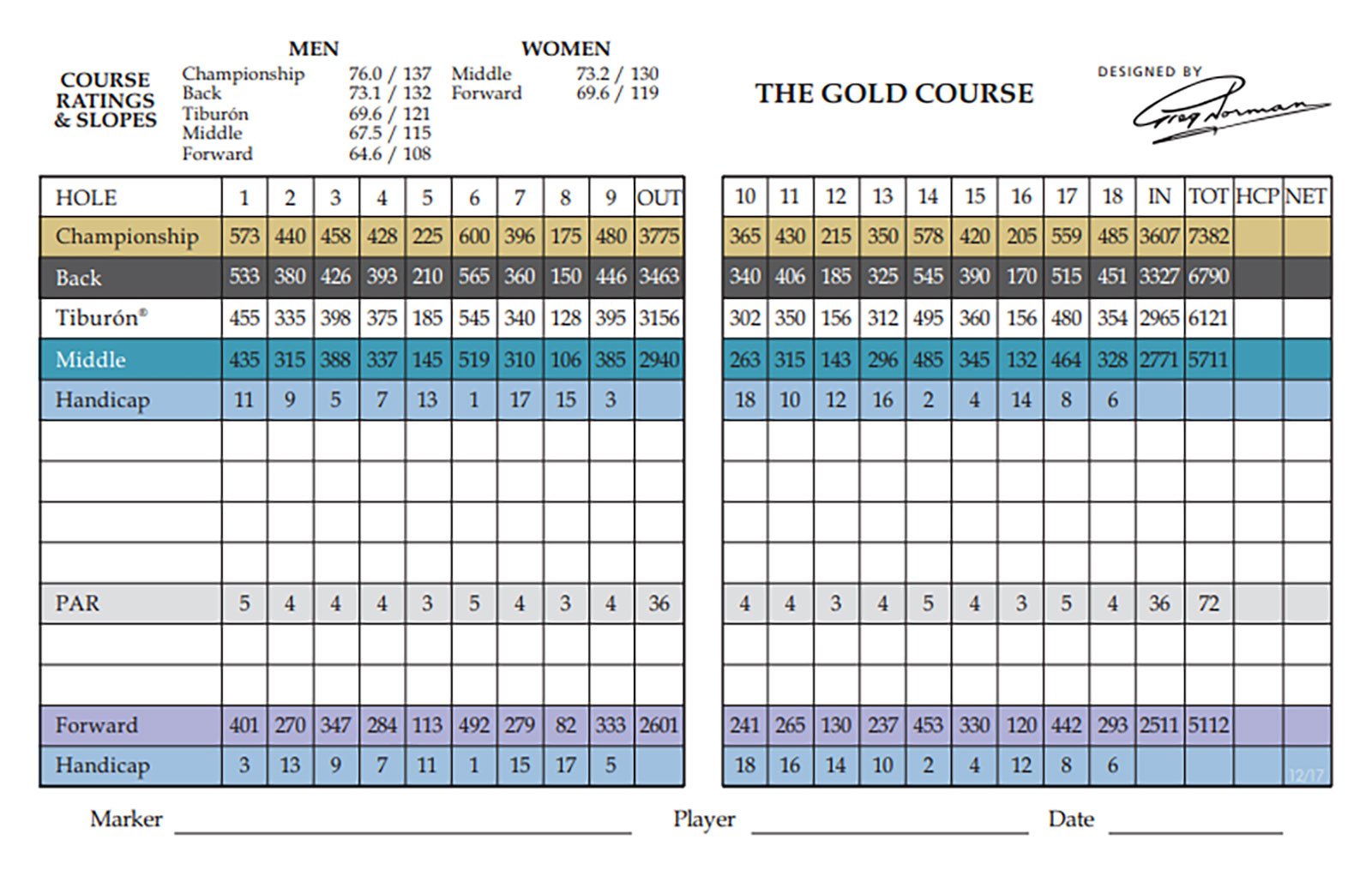 Throughout the entire layout on the Tiburon Gold Course, you'll find greens that are well protected and putting surfaces that do offer some movement that makes for some interesting and challenging putts.
"I always say attack the flag, but if you're going to miss it, miss it towards the center, you know, its flag and center, not flag and edge of the green."
Following Norman's philosophy of maximizing the natural allure of the land, each element on the Tiburon Gold Course has been carefully integrated to produce a pleasing atmosphere in which to appreciate the finer aspects of the game.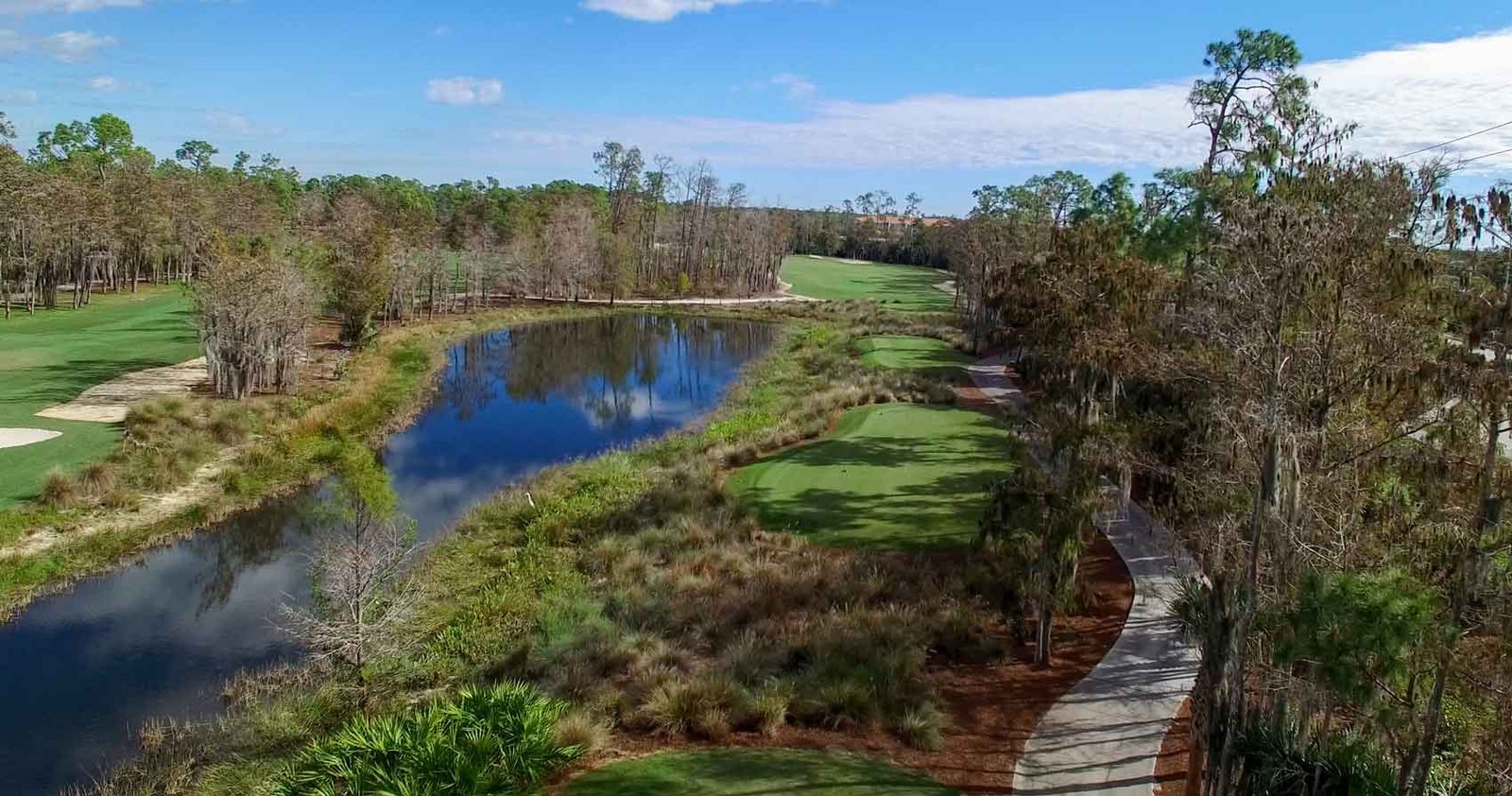 The Greg Norman designed Tiburon Gold Course at Tiburon Golf Club in Naples, Florida, a challenging layout for the better ball striker, yet a golf course that can be enjoyed by any level of player who tees it up here.
Designated as a Certified Audubon Cooperative Sanctuary by Audubon International, Tiburón Gold Course strives to protect and enhance its natural surroundings.
Click here for more video tours and reviews of resort golf courses around North America and the Caribbean.